Refrigerant Recovery Services
We Solve Your Refrigerant Needs.
Our EPA-certified technicians offer quick and reliable refrigerant recovery services nationwide.
By choosing Tradewater to handle the safe recovery of your refrigerant, you ensure that these ozone-depleting substances and potent greenhouse gases will be responsibly destroyed, promoting a healthy and sustainable environment.
Tradewater's refrigerant services provide the only climate-focused solution with the mission to eliminate potent greenhouse gases. 
We will perform chiller recoveries to EPA-required standards and keep the admin burden low and the process transparent.

We provide top-notch refrigerant solutions, making the process smooth and easy.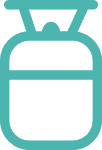 Salvage Operators & Riggers​
We offer quick refrigerant recovery services nationwide along with competitive refrigerant buy-back pricing.
Meeting your refrigerant needs.
Our experienced technicians will safely and responsibly handle refrigerant recovery and ensure that the process is smooth and cost-effective.
Already have the expertise and equipment to perform your own recovery? We can also provide DOT certified cylinders for you to complete the refrigerant recovery yourself and, in many cases, pay competitive prices for your refrigerant.
Together, we can reduce the world's carbon footprint by collecting and destroying the most powerful greenhouse gases.
Contact our EPA-certified technicians to inquire about our recovery services and refrigerant buy-back prices.
Phone: 312-722-6681
Email: Refrigerants@Tradewater.us
© Copyright Tradewater 2022
Tradewater generates carbon offset credits by collecting and permanently destroying harmful greenhouse gases (GHGs) in the form of refrigerant gases through a safe, verifiable process. If not destroyed, these GHGs would eventually be released into the atmosphere.